I.C.E. Merchant Services

Our highly competitive bankcard services are powered by First Data Corporation, the world's leader in merchant processing. Not only will we save you money, but we will delight you with our proactive customer service, support and innovative products.

Call 1(866)ICE-BIZ1
(866-423-2491)
to Speak with an I.C.E. Customer Service Representative Today!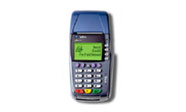 Download Program Guide

Proprietary Gift Card Program
"Increase Your Profits "

What's new

I.C.E. has now partnered with NEOS Merchant Solutions.This allows I.C.E. to provide an even wider range of products and services. To learn more about our companies, click here.

Agents Wanted!
I.C.E. offers what we believe to be the most competitive and innovative agent program in the industry. Yes, like our competition, we pay high commisions and residuals. However, unlike the rest, we have a proprietary gift card program and agent support system that will allow you to realize more profits from each sale and grow your business well beyond your expectations.
To speak with one of our support professionals please click here.